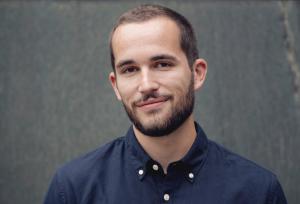 M.A. student
University of Copenhagen
Specialization
:
Political ecology; history; economic anthropology; ownership; conflict and cooperation; disasters; hope
 
Education
:
University of Copenhagen: M.A., Anthropology, 2018 (anticipated)
University of Copenhagen: B.A., Anthropology, 2016
Research
:
As a central part of my master thesis I will be spending three months in Paso Robles, located in California's Central Valley, studying groundwater politics among landowning winegrowers. In the community of Paso Robles winegrowers appear to agree that something must be done to prevent future droughts from having devastating consequences. Yet, they seem to disagree about how and by whom.
The state of California has deemed that the Paso Robles' aquifer is in risk of "critical overdraft". In accordance with the Sustainable Groundwater Management Act, the area must develop a groundwater sustainability plan before 2020 or the state will take over. The development of this plan is a political process undertaken by local officials and winegrowers (i.e. landowners), large and small. During this process struggles revolving around contrasting solutions have emerged and caused tensions between several self-organized interest groups among the winegrowers. Thus, the purpose of this project is to explore how winegrowers negotiate and balance individual and collective concerns in their use and management of groundwater during the political process of developing a local sustainability plan.
In line with much of the social anthropological tradition and drawing on a political ecological perspective, I am particularly interested in the diversity of positions and perspectives, ambiguities, conflicts, and contradictions of social life. Therefore, I plan to take part in the everyday lives of winegrowers to gain insights in their individual and collective motivations and hopes for the future. I plan to carry out my fieldwork by living and working on several vineyards, exploring how winegrowers, procure, use and manage groundwater while paying attention to the practices and the stories being told.